How to redesign your offering to increase impact and improve customer experience (CX Peer2Peer)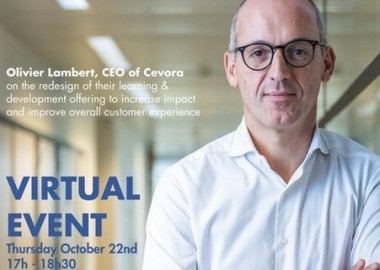 donderdag 22 oktober 2020
The redesign of the learning & development offering to increase impact and improve overall customer experience. Some of the questions that will be addressed:

- How to increase the impact of a learning & development course for a customer?

- How to keep focus on the customer throughout the journey?

- How to align all internal stakeholders and manage the change?
Speaker : Olivier Lambert, CEO Cevora
Costs: 55 euro

Link: Agenda invite will be sent to you after subscription, zoom link 1 day before the meeting